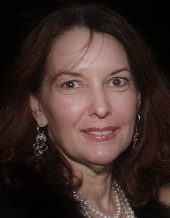 Earned BS in Psychology, Masters in Public Administration, and Doctorate of Health Administration
Serves as a consultant for institutions seeking and maintaining regional, national, and program accreditation. Over 15 institutions.
Served as Vice President, The Institute for the Psychological Sciences, a SACS COC accredited institution.
Served as Budget Officer, Financial Planning Director, Sponsored Programs Director, Human Resources Manager.
Served as consultant and Associate Vice President for Finance and Administration, Liberty University.
Served as Administrative Manager, School of Physics, Georgia Institute of Technology (GA Tech).
Served as a SACS COC and TRACS consultant, Luther Rice University.
Served on visiting committees for the Southern Association of Colleges and Schools, Commission on Colleges, (SACS).
Serves on visiting committees for the Transnational Association of Christian Colleges and Schools (TRACS).
Served on joint visiting committee with The Association of Theological Schools (ATS) and SACS COC.
Consults with higher education institutions regarding planning, assessment, financial management, student aid, and strategic planning.
Served as instructor of Political Science Department at Georgia State University (GSU).
Served as Chair of Board for private, non-profit higher education institution.
Served as Board member for several for-profit organizations.
Managed several successful for-profit organizations.
Served as consultant with a variety of for-profit organizations, including writing business plans.
Served as consultant for a non-profit health foundation.
Co-Founder of a Christian institution of higher learning.
One of the founders of a successful for-profit educational services and support organization.
Designed and implemented financial planning and budget software, including forecasting models.
Designed and implemented templates for addressing accreditation standards.